Welcome to Five Dock Physio
Five Dock Physiotherapy is the oldest Physiotherapy Practice in Five Dock and have been providing services to the inner west community for over 20 years.
We are conveniently located just off Great North Road on Barnstaple Road. We are the first grey house 50 meters from the corner on the right hand side as you go from Great North Road down Barnstaple Road. We have a few car parking spots available out the front for your convenience.
We have a variety of spacious treatment rooms and fully equipped gym area to cater for all the needs and requirements of our patients.
We cater for all patients. We are Workcover, Medicare and DVA accredited and welcome Private, Department of Veterans Affairs, Worker Compensation, CTP (Compulsory Third Party) and EPC (Enhanced Primary Care) patients.
For Private Patients a Doctors referral is not necessary and immediate health fund rebates available via HICAPS.
Our Friendly staff are always willing to help, just call or drop in as you walk down to the bay. We are happy to answer any questions or simply make an appointment for you.
What is physiotherapy?
Physiotherapy is a HealthCare profession which aims to restore the physical function and performance of the body.
It can be performed both in isolation or in conjunction with other types of medical management.
The aim of physiotherapy treatment to assess, identify and correct any injury, ache or pain and enable the return to normal activity.
---
Physiotherapy can help with…
• Backache
• Headache
• Shoulder pain
• Leg, Knee, ankle and foot pain
• Neck pain
• Scoliosis
• Arthritis
• Age related physical changes
• Impaired mobility
• Asthma management
• Pre employment/exercise screening
• Postural advice and correction
• Muscle strength and conditioning
• Sports injuries…
Just to name a few… For more details go to our services page
 Five Dock Physio Services
Sports, Spine and Peripheral
Group and One on One Sessions
Fiberglass/plaster Casting & Splinting Service
Pre & Post Surgical Rehabilitation
Work Related Strength & Conditioning Programs
Clinic, Home or Workplace
Gentle Release of the Soft Tissue & Fasciae connections
Can be helpful with Newborns suffering from flatheads
Education classes for Mums and Mums to be focusing on informing and teaching the techniques to ensure pelvic floor integrity throughout life.
Non invasive imaging technique
Dr Bernadette Bywater & Associates
Five Dock Podiatry
Steve Aktipis and Dominic Salvemini
Fivedock Counselling & Psychotherapy Services
Wendy Gardiner
 Where is Five Dock Physio?
We have relocated to 4 Barnstaple Rd Five Dock. Just around the corner from our previous address.
 Opening Hours
Monday to Friday – 7am to 7pm
Saturday – 7am to 12pm
Pilates Classes
Tuesday & Wednesday – 6pm to 7pm
Friday – 10am – 11am
Yoga Classes
Thursday – 6pm to 7pm
Appointments available outside these hours by request.

Five Dock Physio is Proud to be associated with:
Sports Medicine Australia


http://nsw.sma.org.au
http://sma.org.au
---
Vision Five Dock
---
City Of Canada Bay Council


http://www.canadabay.nsw.gov.au/
---
Bernadette Bywater & Associates
---
NSWIS
---
Ice Skating Australia
---
Kinesio Taping Association International

Five Dock Physio is a Proud Sponsor of:
Drummoyne Power AFL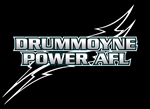 http://www.drummoynepower.com/
---
Tigers Five Dock Bowling Club

http://www.tigers.org.au/