In need of musculoskeletal assistance? Fear not.
Five Dock Physio offers effective and specific treatment to people of all ages and abilities.
Paediatrics to Geriatrics

Athletes - Competitive or Recreational

Pre & Post Operative Rehabilitation

Pre & Post Natal Women

General Maintenance
Medicare & Private

Workers Compensation

DVA (Department of Verteran Affairs)

EPC (Enhanced Primary Care)

CTP (Compulsory Third Party)
Our friendly physios are highly trained professionals who utilise all the latest research and their expertise to assess, identify and treat any condition including:
Muscle pains & strains

Ligament sprains

Tendinitis/Tendinopathy eg.

Golfer's/Tennis Elbow

Carpal Tunnel/De Quervain's Syndrome

Rotator cuff
Plantar Fasciitis

Specific Conditions eg.

Vertigo & Tension Headaches

Jaw/TMJ Dysfunction (Temporomandibular Joint)

Osteoarthritis/Rheumatoid Arthritis

Paediatric Conditions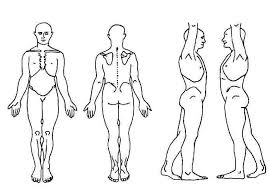 They will work together with you to get to the source of your issues and enable you to return to your normal activities. 
Other services we provide:
One hour

group exercise classes at 6pm every Monday and Wednesday

and

10am on Fridays

which are suitable for all, whether you're a beginner-level or advanced-level participant. 

Fracture clinic - we provide casts, splints and CAM boots to manage fractures

Home visits - if you or a family member are unable to travel to the clinic, we can provide our services in your home if you are within the Inner West